This was Duchess Elaiodora of Thrace. She had inherited the duchy from her sister, who had been executed after a failed attempt to work her way back up to the Imperial title via murder.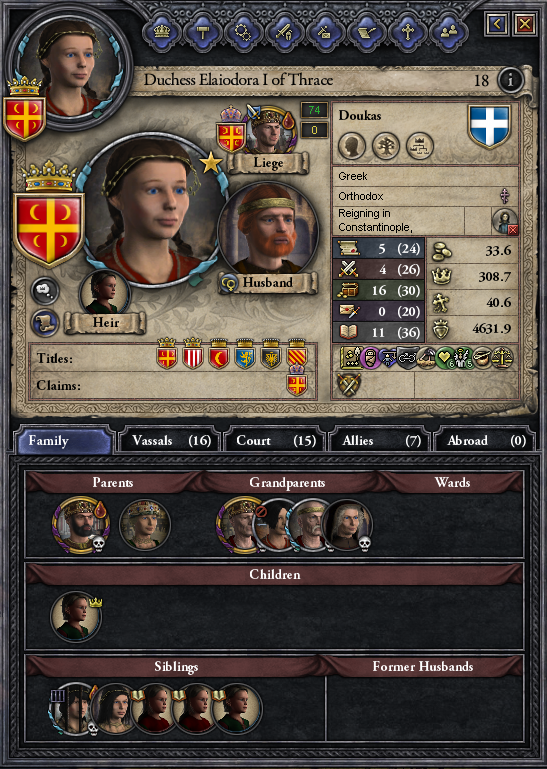 Being craven and just, Elaiodora was unlikely to pursue rulership of the Empire. Instead, she built up her holdings, birthed children, sent the cataphracts to assist with several minor wars, and in general had a boring reign.
Sure, the nobles continued to scheme (Elaiodora's aunt Zoe successfully claiming the imperial title), but none of it affected Elaiodora personally.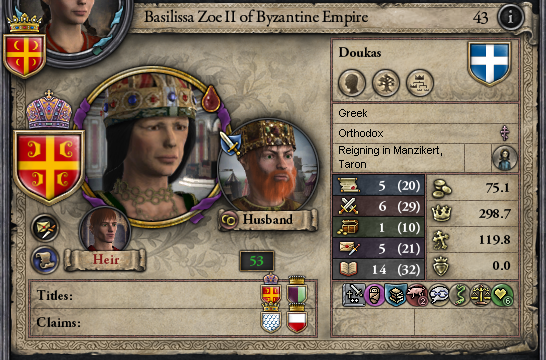 Until October of 1110, when the Fatimids invaded Greece. Their forces were overwhelming, and in May of 1113, Elaidora found herself reduced to being a Countess under the ruler of a heathen.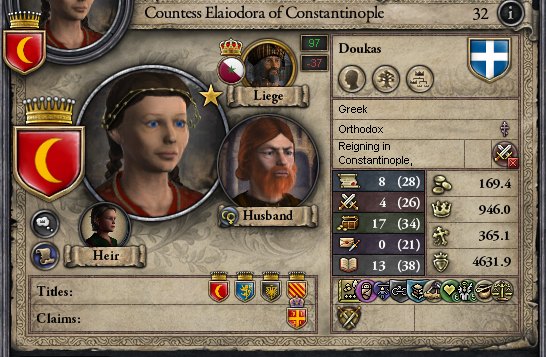 The heart had been cut from the Empire. And the heir to the empire was a Dane.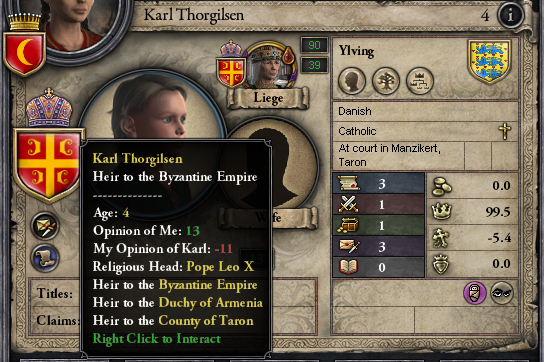 The Romans had failed to return.